Join us on Sunday, February 21st, 5-8pm for a family-friendly celebration of great food with a dash of competition. Beer, wine and soda for sale. Vote for your favorite chili and play Heads or Tails to win cash prizes. Stop by for a bite or come for the whole evening!
$15/person* or $50/family* for chili, cornbread, slaw, dessert and a good time! Beer, wine and soda for sale. Tickets available online and at the door. Bring your friends—all are welcome!
Contestant Guidelines and Registration are available online. Registration closes Sunday, Feb. 7th.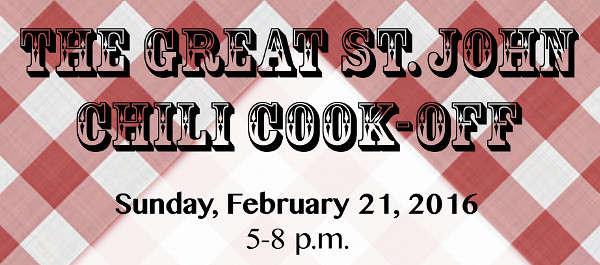 * All proceeds go to the Building Fund to help fulfill the parish vision to build a Byzantine-style Orthodox Christian church and supporting facilities on Portland's westside.